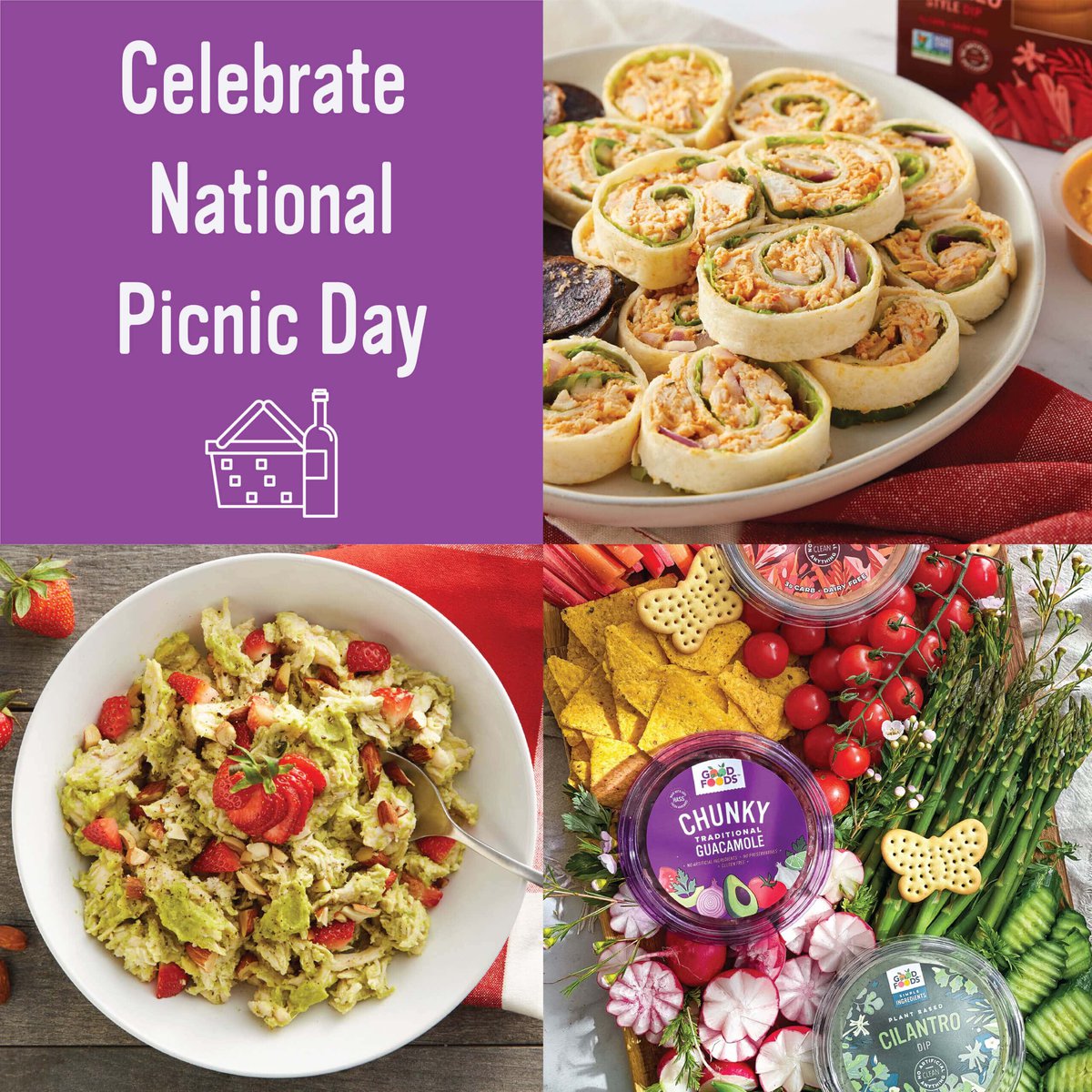 Celebrate "National Picnic Day" With Us on April 23!
Spring means the weather is changing and folks are getting outside, which is the perfect way to celebrate National Picnic Day on April 23! National Picnic Day encourages everyone to pack up their lunch and take it outdoors. There are a variety of ways to take part in a picnic, and Good Foods makes it easy with a variety of dips – the sky is truly the limit on ways to celebrate. Let us know how you're assembling your picnic, and we hope you take some inspiration from some of our favorite al fresco recipes below.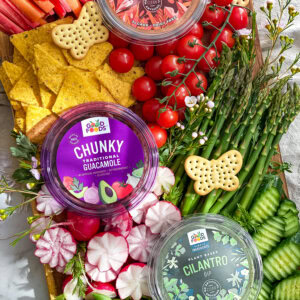 Just in time for spring, get your veggies in the easy way with a little help from our friend, @naturallyzuzu! We're loving this new spin on a charcuterie board by incorporating rustic vegetables ready for dipping, and Good Foods Cilantro dip and Good Foods Chunky Guacamole dip are the perfect flavors to pair them with. We can't wait to hear what you think!

Nothing says party like a pinwheel! We've taken our Good Foods Buffalo dip and paired it with chicken and other fresh ingredients to make this easy to assemble snack.

Chicken salad is a staple of outdoor get togethers, and everyone has their favorite variation of it. We've come up with our own to include shredded chicken, avocado, almonds and sweet strawberries.
How will you be packing for your picnic? Comment below and let us know!