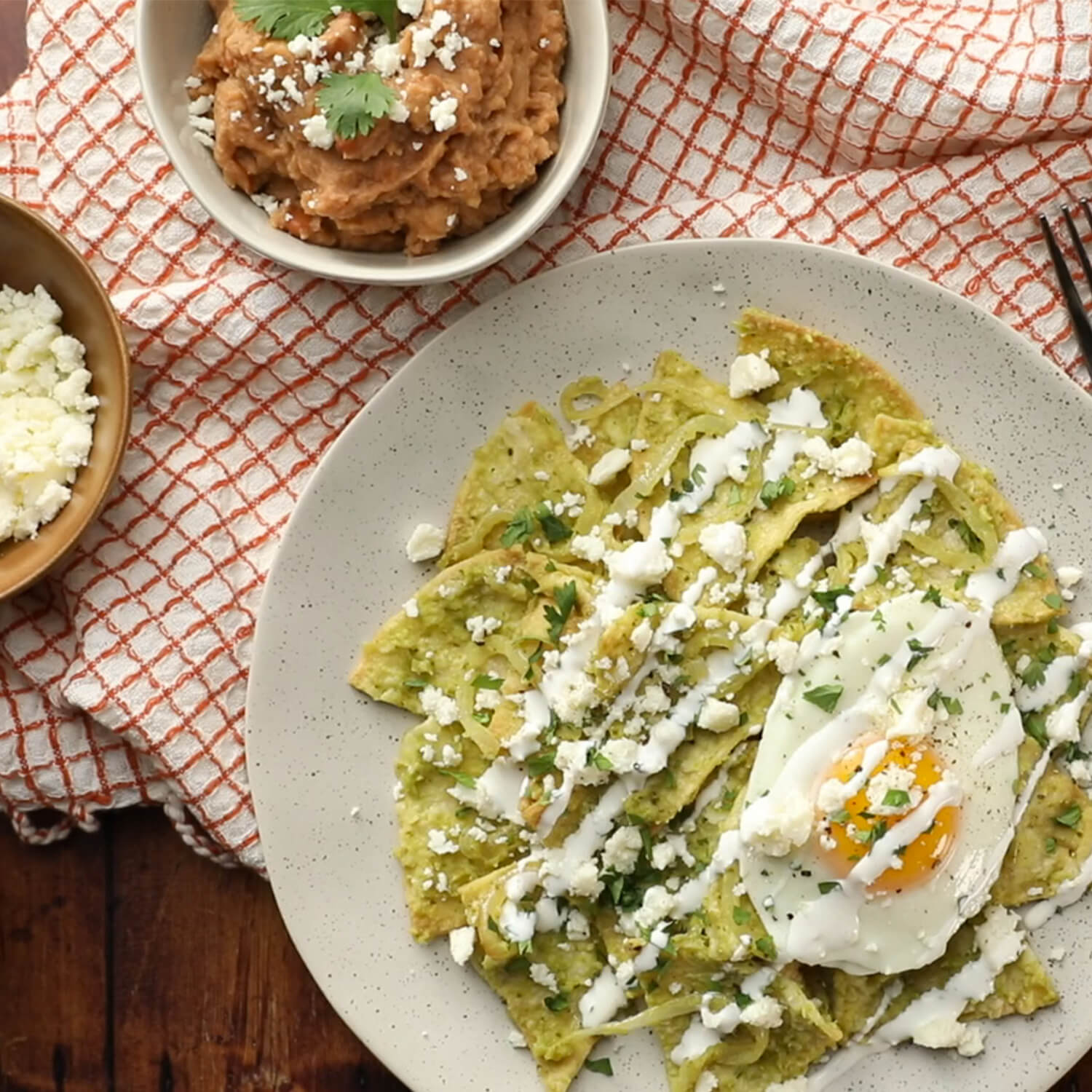 Chilaquiles Verde
Servings: 4
Prep Time: 5 minutes
Cook Time: 15 minutes
Ingredients:
12 corn tortillas, cut into six pieces each
12 oz package Good Foods Avocado Salsa
4 large eggs
1 Tbsp olive oil
½ white onion, sliced
¼ cup Mexican crema
1 Tbsp fresh cilantro, chopped
¼ cup Cotija cheese, crumbled
Instructions:
Preheat oven to 400°. Prepare two baking sheets with parchment paper.
Stack the tortillas on a cutting board and cut into 6 triangle wedges.
Place wedges on baking sheets in a single layer. Bake for 10 minutes, flipping half-way so that both sides get crispy.
Coat a large frying pan with non-stick cooking spray and place over medium heat. Carefully crack eggs into the hot pan and cook until whites are set on top and the yolks are still runny. Transfer eggs to plate and set aside.
In the same pan as eggs were cooked, add olive oil and onion. Cook for about 5 minutes or until softened. Add to pan the baked tortillas and Avocado Salsa, tossing to combine and heat for about 3 minutes or until warm.
Assemble four plates by evenly dividing tortillas in Avocado Salsa, eggs, Mexican crema, cilantro and cotija cheese. Serve warm.