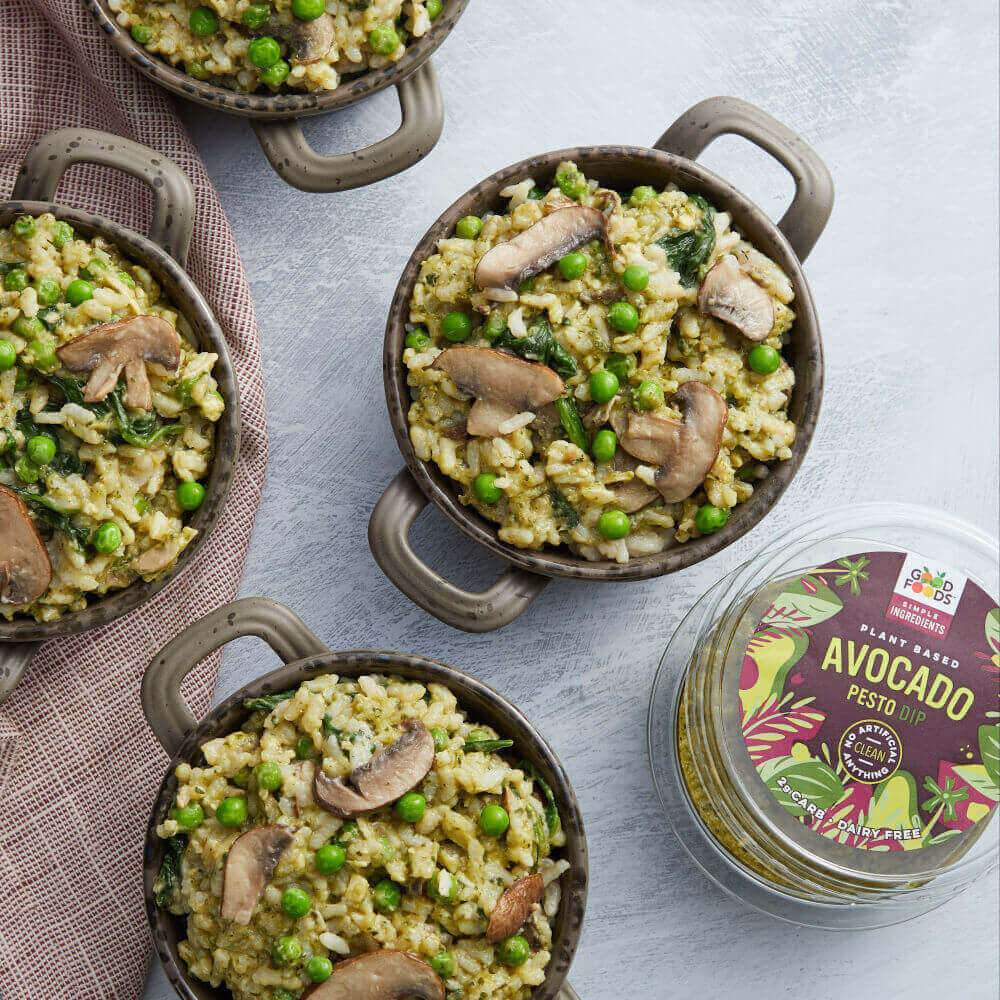 3 Quick Meals for the Work Remote Parent
As working remotely grows more rapidly than ever for parents, so does the need for family-friendly recipes throughout the week. We're here to help make your menu for the week a little bit easier. Each of our Good Foods™ dips come with flavors that can truly be put on any food left in the refrigerator or stocked in the pantry – no need to take a big chunk out of your work day to feed everyone!
Check out these recipes that we use with our own families: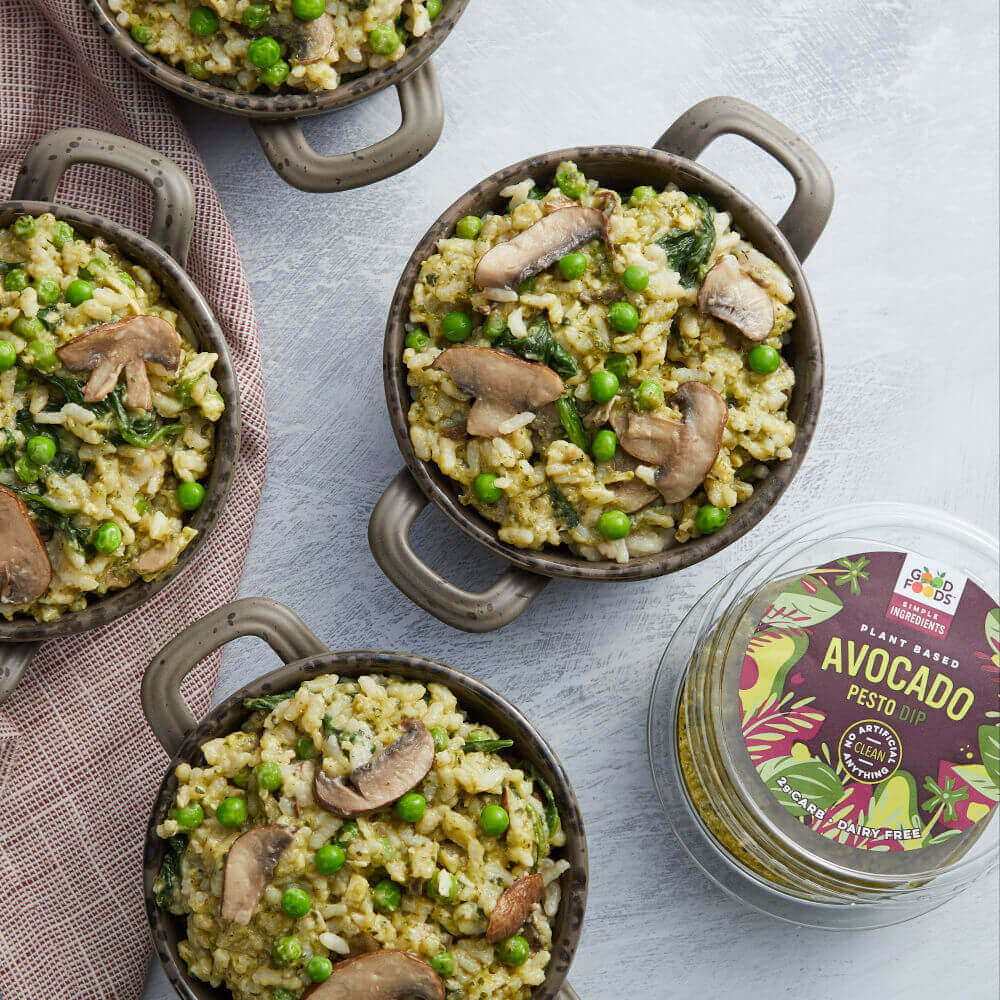 Need to whip up something quickly before your next conference call? Look no further! This recipe is less than 15 minutes with minimal watching needed. Stir in our Good Foods™ Avocado Pesto dip for the "cherry" on top of this soul-warming dish.
Instant Pot Buffalo Chicken Wraps
Tortillas still not restocked at the store yet? Don't worry, just grab a head of lettuce in the produce section as a leafy green base for tasty chicken wraps! Once again, the instant pot is here to make your mealtimes a little easier. If your family wants a little more kick, top with our Good Foods™ Buffalo Style dip!
Sheet Pan Fajitas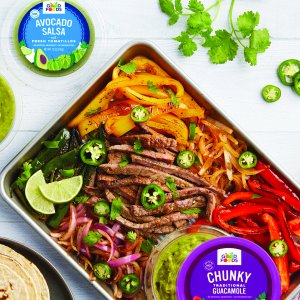 Finally, a one-step meal solution – sheet pan fajitas! Place your meat of choice and veggies onto a sheet pan, cook in the oven until crispy and golden, then top with our Avocado Salsa or Chunky Guacamole depending on what flavor profile you're looking to create. Pro tip: add colorful peppers and onions to brighten up your plate!
Which recipe are you going to make first? Comment below and tell us!