Labor Day Recipe Hacks
Let Good Foods do the work for you on your day off! Our plant-based dips are your sidekick for ensuring that a smooth, tasty meal never requires too much work.  Here are a few of our favorite Good hacks for Labor Day grilling:
Blistered Shishito Peppers with Queso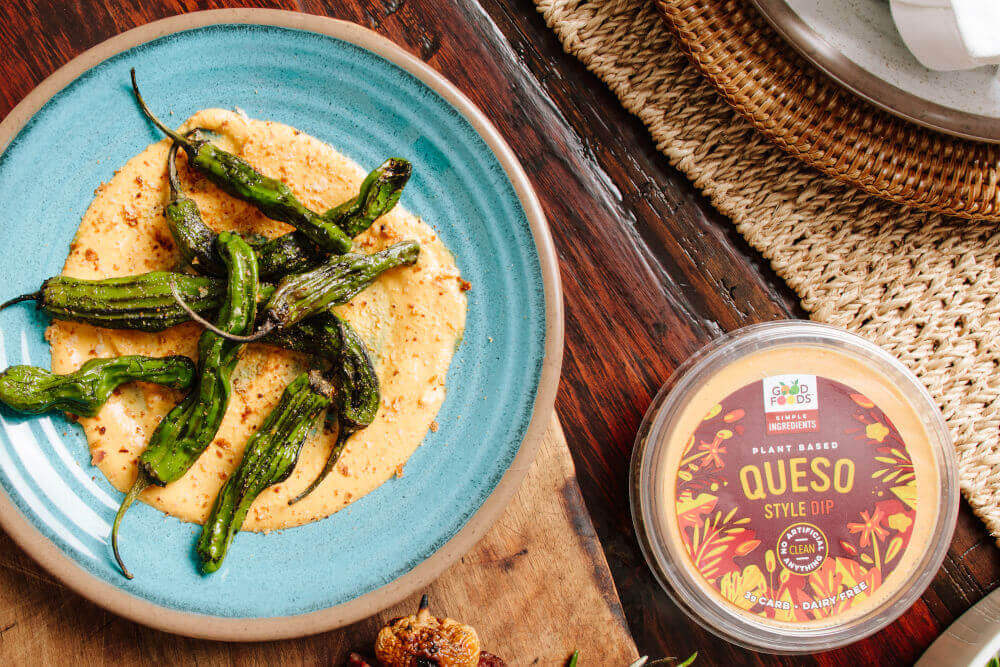 Ingredients:
Olive oil
Shishito peppers
Gluten-free breadcrumbs
Coarse sea salt
Directions:
Heat a little olive oil in a wide sauté pan until it is good and hot but not smoking.
Add peppers and cook them over medium, tossing and turning them frequently until they blister. They shouldn't char except in certain places. It takes about 10-15 minutes to cook the pan full of peppers.
Warm up Good Foods Queso Style Dip in a small saucepan on low heat for a few minutes.
Once warmed, spread queso onto a serving plate and sprinkle some gluten-free breadcrumbs for a little added crunch and presentation.
Place peppers on top of queso and top with a dash of coarse sea salt.
Steak & Chicken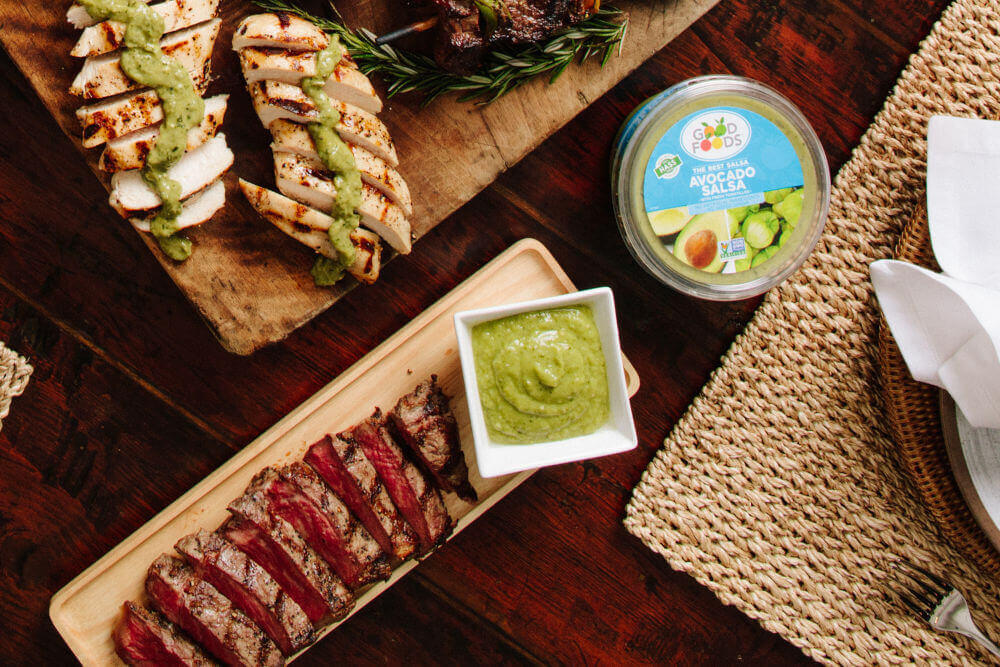 Talk about your high steaks… there's nothing more quintessential than grilling steaks on a summer holiday. Make your red meat even more of a rare find with our Avocado Salsa! This green "sauce" brings out those charred flavors and adds a little pop of color to your table – what more could a hostess ask for?
Roasted Veggies
The kids won't carrot-all that they have to eat their veggies! Our Buffalo Style Dip or Tzatziki Style Dip makes it easy to clean the entire plate, no matter how picky your eater. Tangy + creamy + plant-based + no artificial ingredients ever = win, win!
How are you celebrating Labor Day? Tell us in the comments below!