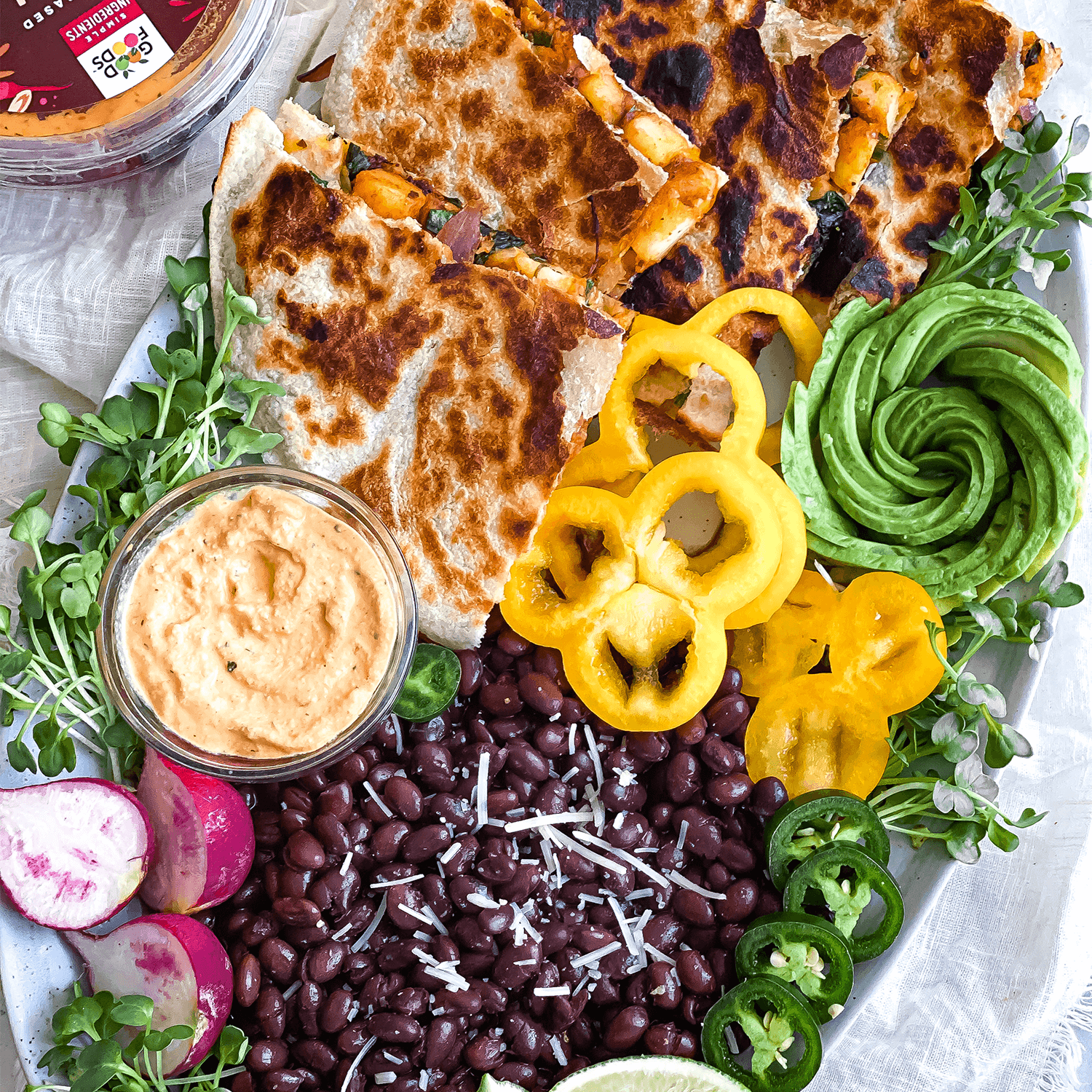 Sweet Potato & Kale Quesadillas
We've combined our favorite things into one delicious tortilla. @naturallyzuzu helped us create these delicious sweet potato & kale quesadillas that go great with any new years resolutions!
Makes 4 servings
Ingredients:
8 flour tortillas

2 Tbsp of olive oil for cooking

3 medium sweet potatoes diced (1/2 inch cubes or smaller)

1 medium red onion chopped 

1 kale bunch trimmed and chopped 

1 tsp of paprika

1 tsp of cumin

1 tsp of black pepper

1 tsp of garlic powder

1/3 cup of water 

Salt to taste
Directions:
In a saucepan over a medium heat, cook the chopped onions with olive oil until onions are soft, add the diced potatoes and cook for about 5 minutes, then add the chopped kale, spices and sautee for about 10 min until aromas are released.

Add the water, cover the pan and lower the heat to low. Cook the sweet potatoes until they're soft and all the water has completely evaporated.

In a separate pan, start warming up the tortillas.

Add the 2 tbsp of filling on the tortilla, drizzle the filling with 1 Tbsp of

Good Foods Buffalo Dip

then cover with another tortilla.

Carefully flip the quesadilla to make sure both sides are golden brown.  Repeat with other tortillas until all the sweet potato filling is used. Drizzle the quesadillas with Good Foods Cilantro Dip. 
Enjoy!