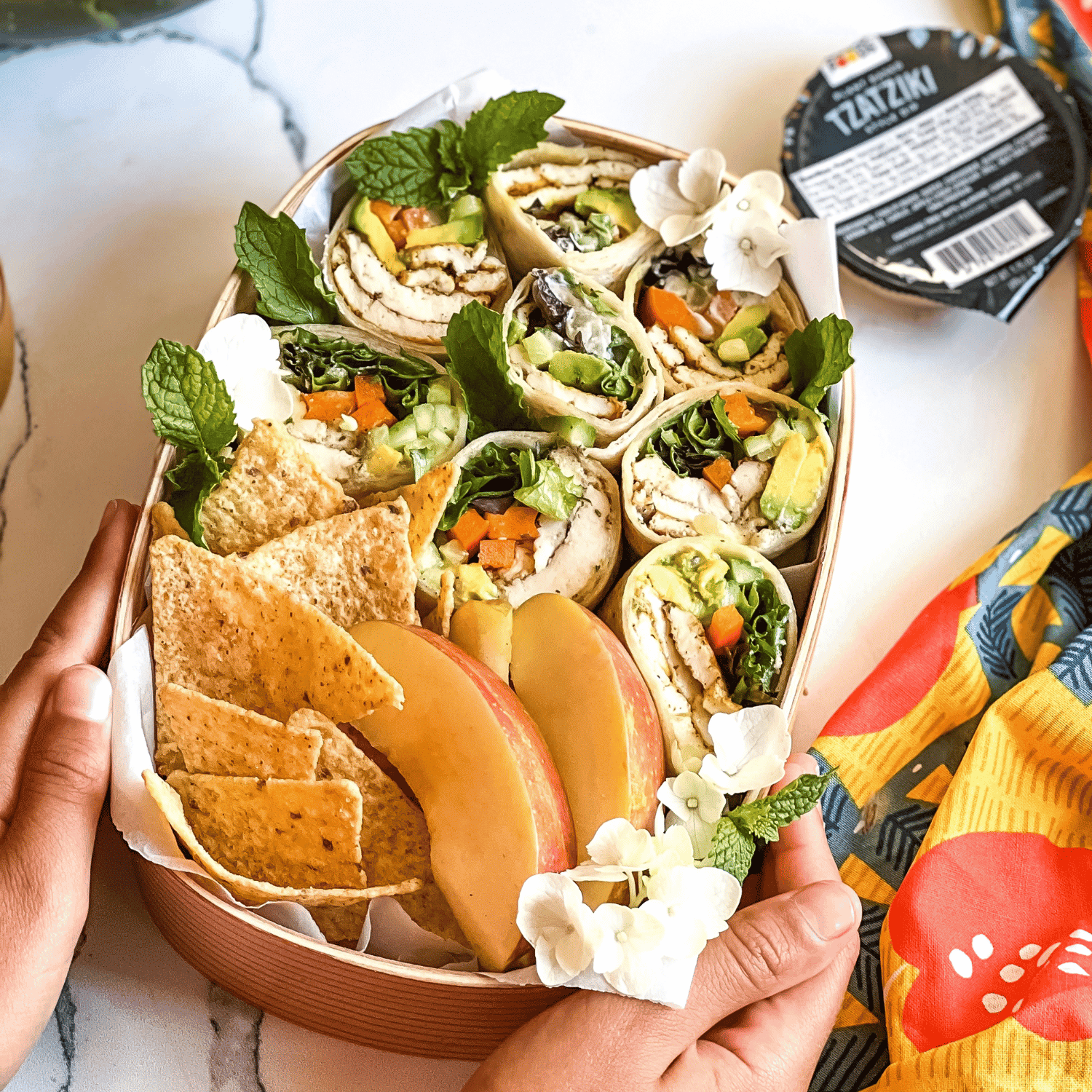 Tofu Souvlaki Wraps
Some yummy school lunch inspo from our friend @naturallyzuzu!  Be sure to give this wrap made with delicious Good Foods Tzatziki Dip a try!
Servings: 4 
Ingredients:
1 box of extra firm tofu, water drained and pat dry.
2 individual serving containers of Good Foods Tzatziki Dip
1 red or orange bell pepper julienned
1 cucumber julienned
1 avocado sliced
1 cup of salad mix
4 med size flour tortillas
2 tbsp of olive oil 
Instructions:
Mix together 1 tsp of paprika, black pepper, garlic powder, oregano and salt together. Set aside. That will be your seasoning for tofu.
Slice the tofu thinly and season it with seasoning mixture generously.
In a cast iron pan, fry the seasoned tofu with some olive oil until it's golden and crispy on both sides. Set aside.
Take the flour tortilla and start layering the cooked tofu, bell peppers, cucumber, lettuce mix, avocado and drizzle it with Good Foods Tzatziki Dip.
Tightly wrap the tortilla then slice it in half. Repeat the process with the rest of the tortillas wraps.
Enjoy with more Good Foods Tzatziki Dip!
Check out more of Zuliya's recipe here!