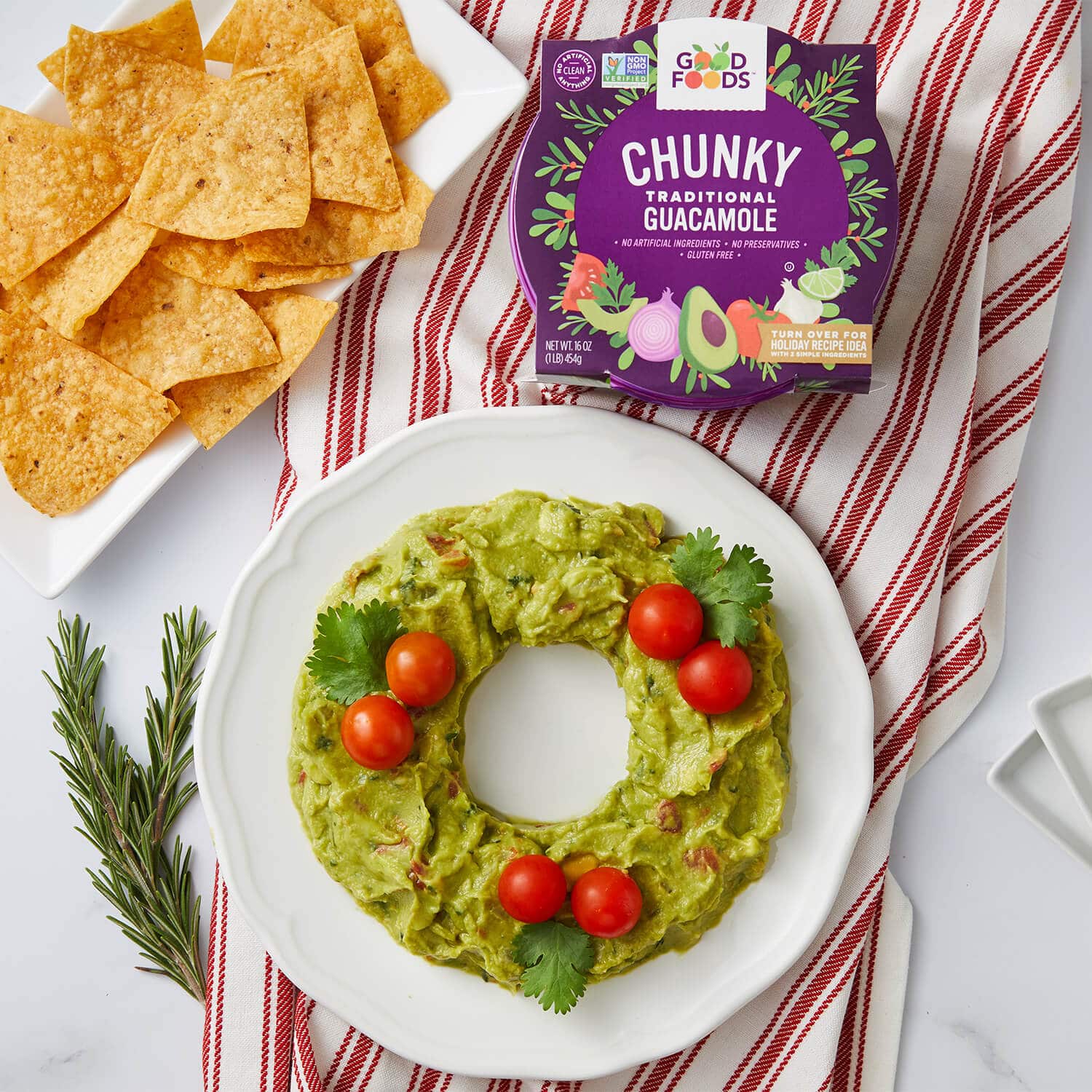 Guac'n Around The Holiday Wreath
This Instagram-able version of a holiday wreath featuring Good Foods Guacamole is sure to be a crowd pleaser! We like using our go-to Chunky Guacamole, but for added heat be sure to try out our Spicy guacamole.
Ingredients:
Directions:
Create the wreath by placing a small bowl upside down and laying the Good Foods Guacamole around it to form a wreath
Garnish with tomatoes and fresh herbs
Enjoy!