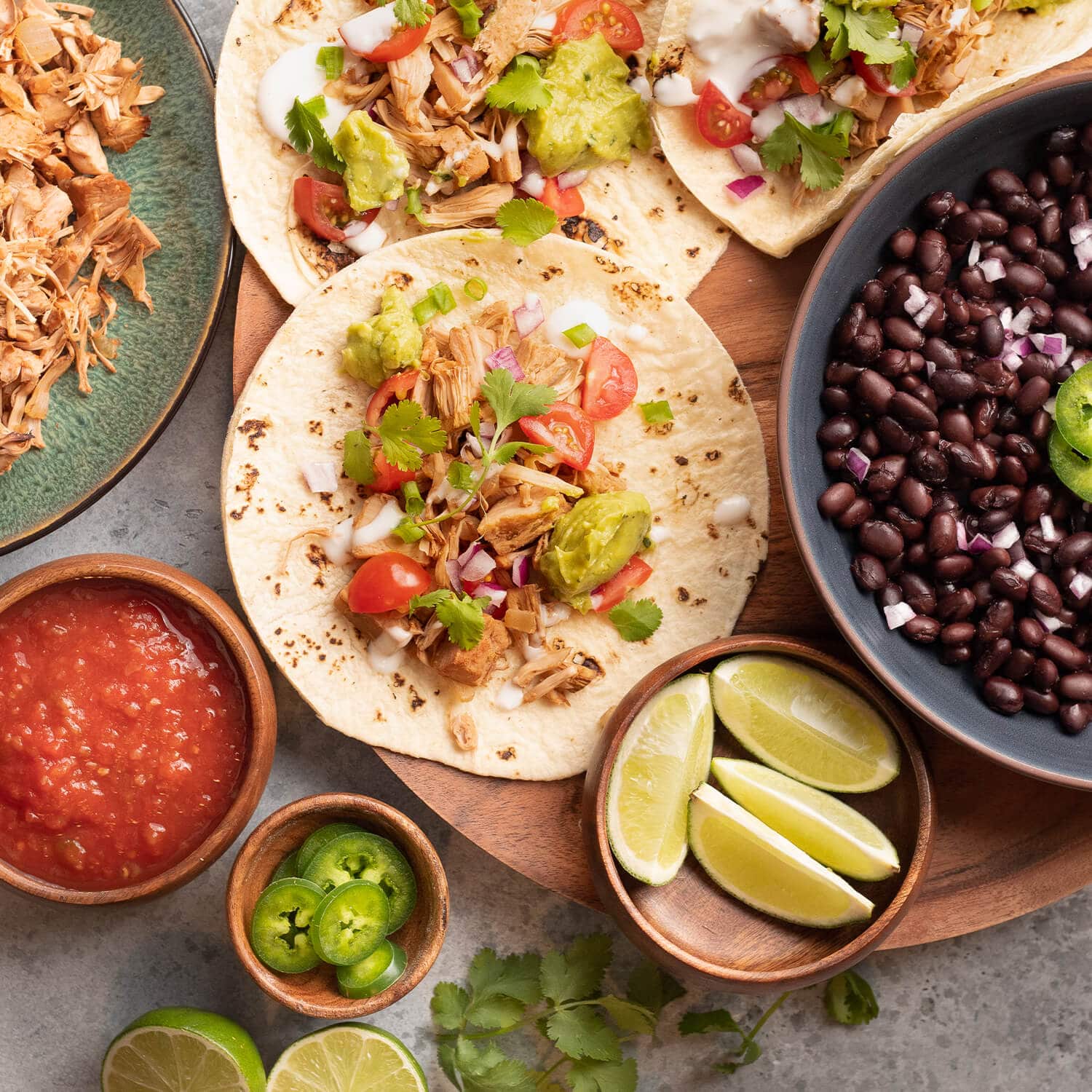 Jackfruit Tacos with Guac
Recipe from @bestofvegan!
Makes 4 tacos.
Ingredients:
1 can of young jackfruit (in brine, not syrup), rinsed and drained

 

1 1/2 Tbsp olive oil

 

2 garlic cloves, minced

1 Tbsp tamari or soy sauce

 

Sea salt and pepper to taste

1/2 tsp (smoked) paprika

 

1/4 tsp ground coriander

 

1/2 tsp cumin

 

1/4 tsp chili powder (optional)

 

¼-1/2 lime, the juice

 
To serve:

 

4 soft shell corn tortillas

Chopped tomatoes

Chopped red onions

 

Fresh cilantro

 

Chopped green onions

 

Vegan sour cream

 
Directions:
Pour the contents of the young jackfruit can into a strainer, rinse and pat dry using a kitchen towel. Pull the pieces apart and remove any hard cores (you'll want it to look similar to pulled pork). 
Add the jackfruit to a large non-stick pan with the olive oil and sauté over medium to high heat for 2-3 minutes. 
Add garlic and the other seasonings to the pan and mix well. 
Sauté/cook for 10-12 more minutes, then add the lime juice to the pan. Mix again, taste test and add more salt if need be. 
Serve with the taco shells and toppings of your choice. Enjoy!