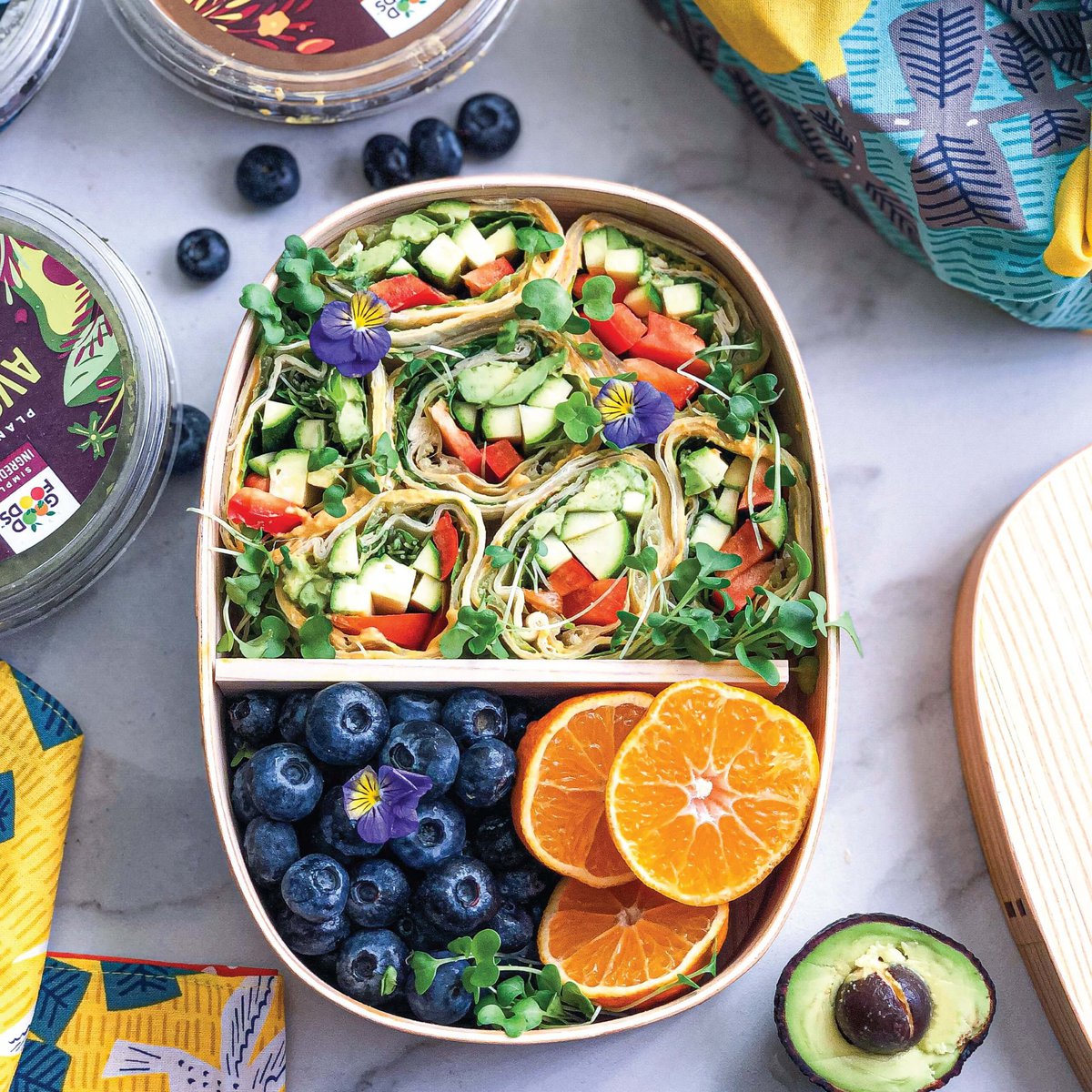 Plant Powered Vegetable Wraps
This colorful lunch is sure to brighten your day come lunchtime! These Plant Powered Vegetable Wraps created by our friend @naturallyzuzu are packed full of wholesome ingredients. To give the wraps a flavorful kick, Good Foods Buffalo Style Dip is used as a spread on the tortilla!
Servings: 2
Makes 4 wraps
INGREDIENTS:
4 medium size tortillas, warmed
2 cucumbers, sliced lengthwise
1 zucchini, sliced
2 red bell peppers, sliced lengthwise
2 avocados, sliced
Handful of sprouts
2 Tbsp of Good Foods Buffalo style dip, spread on tortilla
DIRECTIONS:
Prepare veggies by cutting them into bite size pieces
Lay tortillas flat and spread Good Foods Buffalo style dip from edge to edge
Fill tortillas with vegetables, lining them horizontally
Wrap the tortillas tightly, then cut them in half or in thirds
Enjoy!
Any leftover ingredients can be covered and stored in the refrigerator to be used in other meals. If you give this a try we'd love to see!