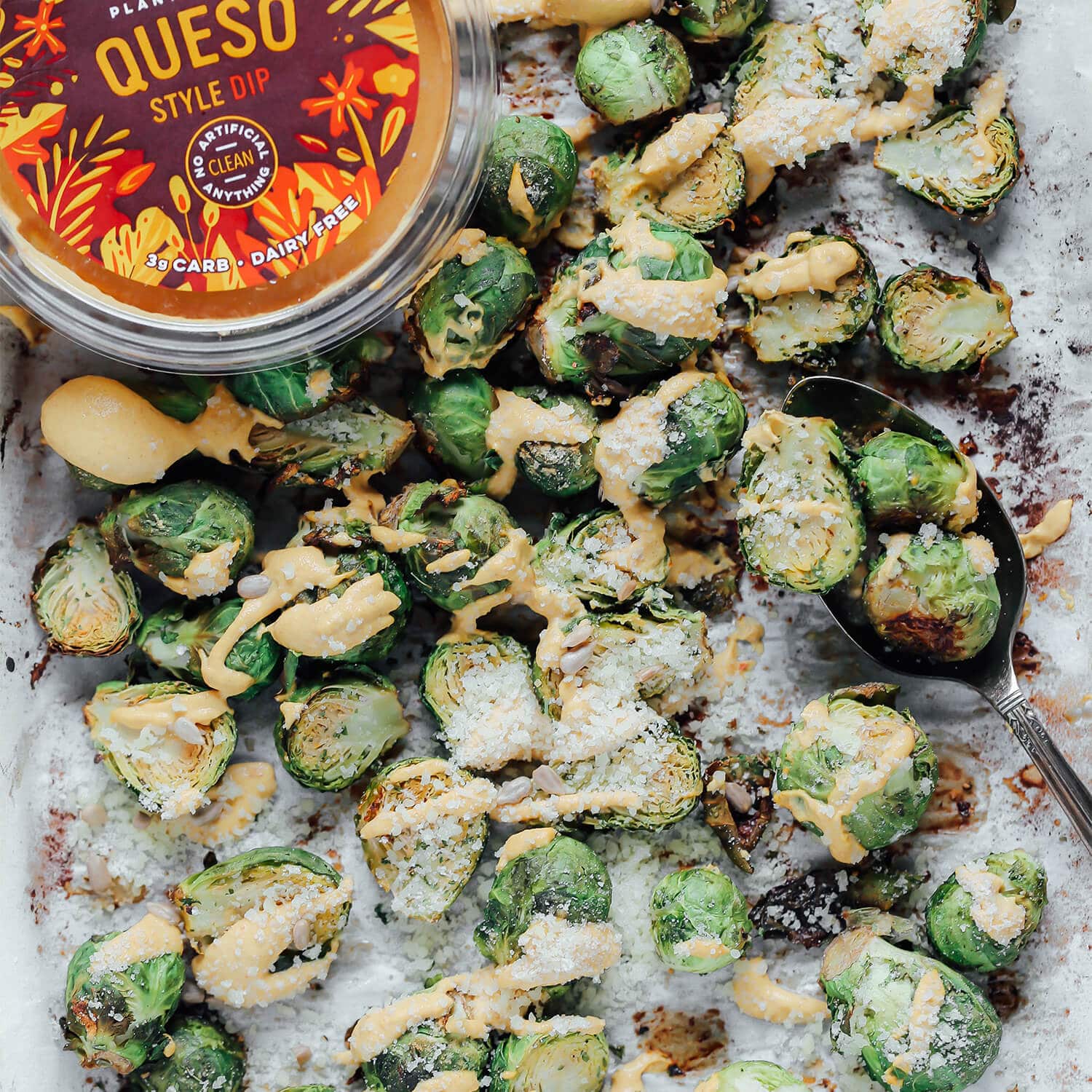 Roasted Brussels Sprouts with Queso
Roasted Brussels sprouts have become a restaurant menu staple, yet sometimes it can be difficult to recreate the magic at home. This recipe from @neuroticmommy is here to help! It's easy to assemble and incorporates Good Foods Queso Style Dip to pack a healthy, (dairy-free) cheesy punch!
INGREDIENTS:
1 lb Brussels Sprouts
1 Tbsp avocado oil
1 Tbsp Onion Powder
1 Tbsp Garlic Powder
Garnish with Parsley
Vegan Parmesan Cheese, sprinkled
Salt & pepper to taste
DIRECTIONS:
Preheat oven to 350F.
Toss brussels sprouts in avocado oil, onion powder, garlic powder, salt and pepper.
Bake on sheet for 25-25 minutes.
Drizzle Good Foods Queso Style Dip, sprinkle vegan parmesan cheese and parsley on top.
Enjoy!