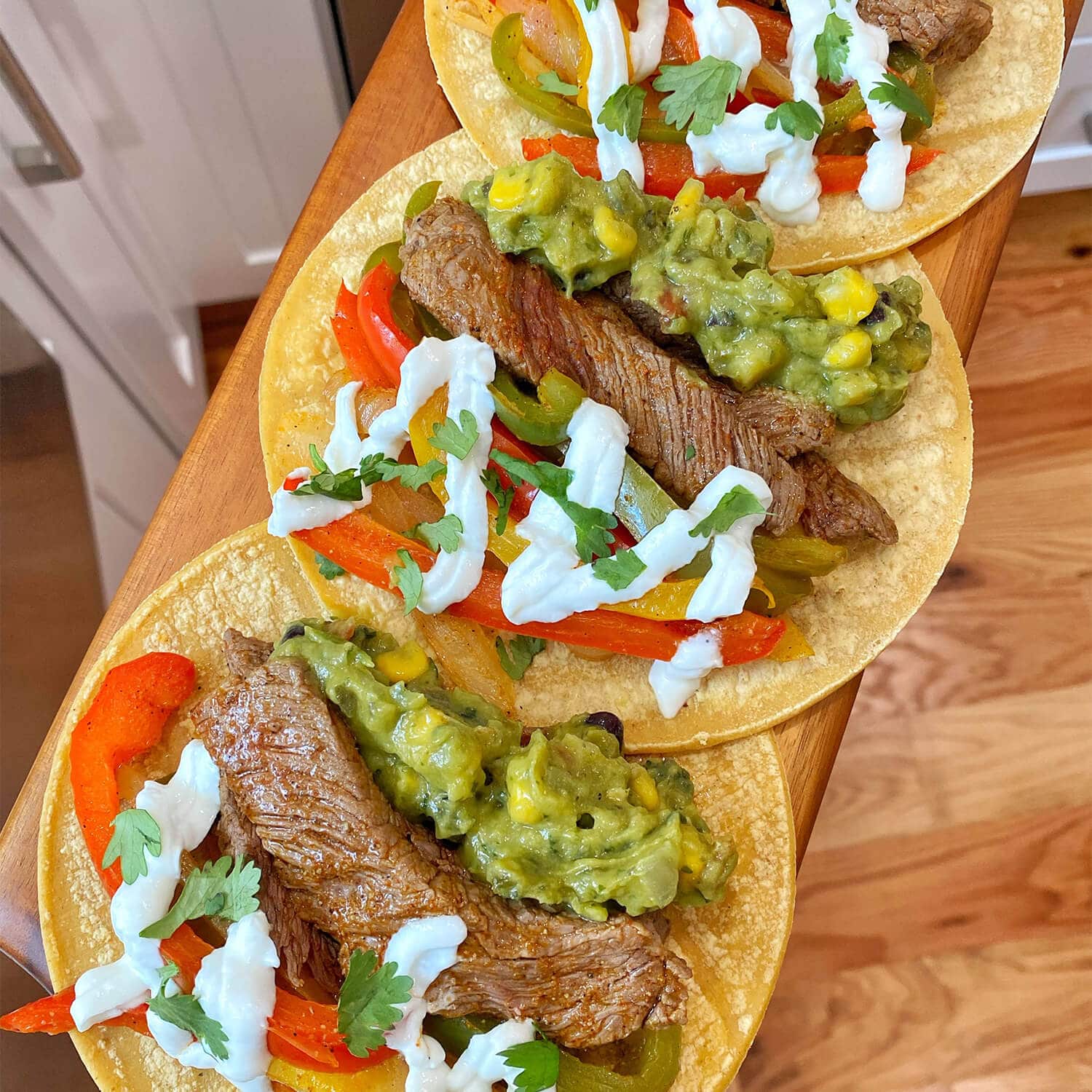 Steak Fajitas
Fajitas are turned up a notch with flavorful, melt-in-your-mouth steak. Top it off with a dollop (or more!) of Good Foods Southwest Guacamole and you've got yourself a flavor bomb all wrapped together in a tortilla!
Ingredients:
2 lbs flank steak (or skirt)
1 small yellow onion
1 of each red pepper, green pepper, yellow pepper.
3 tbsp avocado oil
1 tsp chili powder
1/2 tsp cumin
1/2 tsp smoked paprika
1/2 tsp onion powder
1/2 tsp salt
1/2 tsp pepper
8 corn tortillas
1/2 container Good Foods Southwest Guacamole
plain Greek yogurt
cilantro
Directions:
Prepare steak by cutting into strips. Do the same for the onion and peppers, cutting into thin strips.
Heat a large skillet over medium heat and add 1 tbsp avocado oil.
Add your steak for 2 minutes per side, or until slightly browned. Take off heat and set aside in bowl.
Heat remaining 2 tbsp of avocado oil over medium heat. Add your onions and peppers.
Add your spices into the onions and peppers and let cook for about 8-10 minutes or until fork tender.
Turn off heat, add steak back in, and stir until well combined.
Add steak and peppers to tortillas, with layers of Good Foods Southwest Guacamole, Greek yogurt, and cilantro.