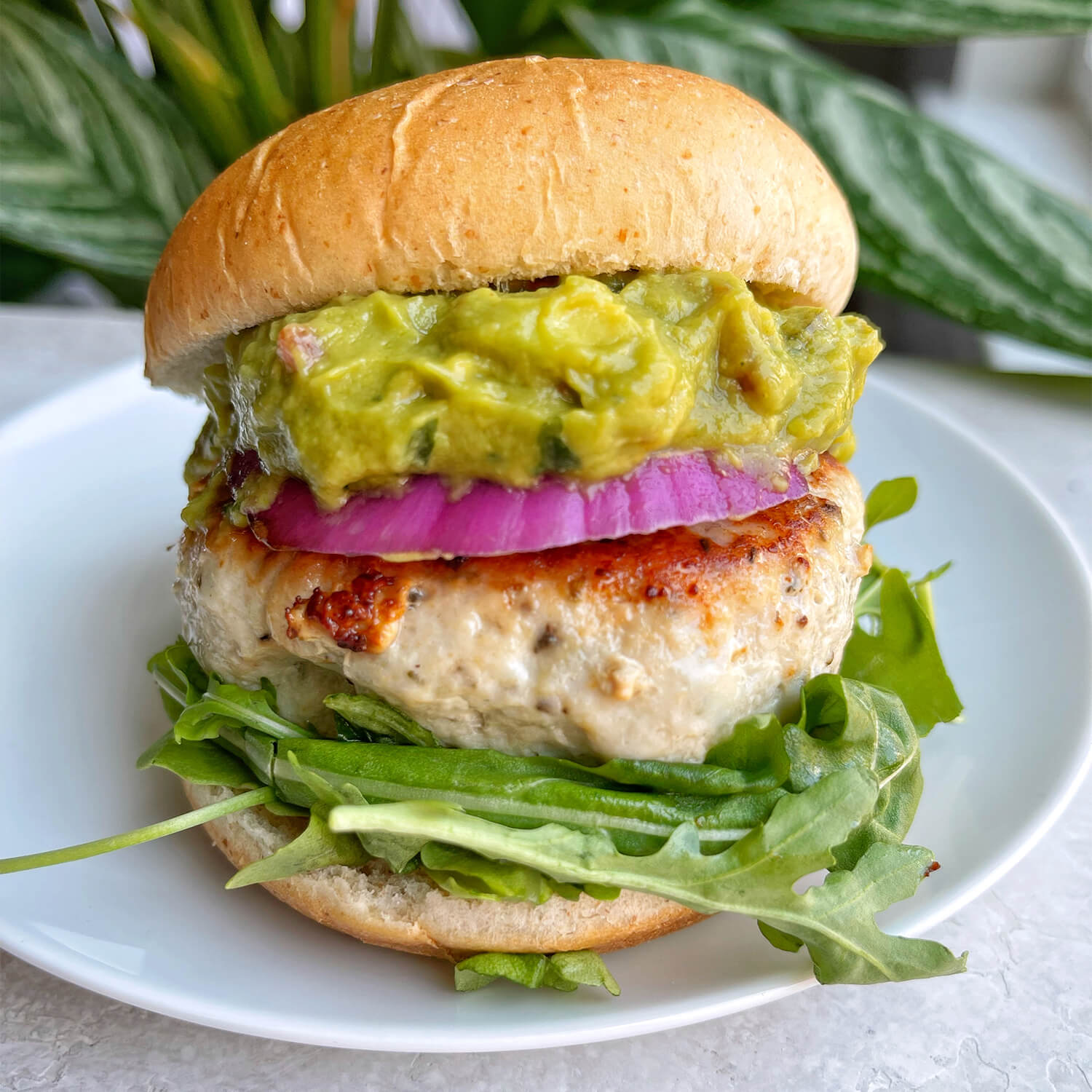 Turkey Burgers with Spicy Guac
Enjoy these guilt-free turkey burgers from our friend @erinliveswhole, topped with our Good Foods Spicy Guacamole! They're perfect for poolside parties or even just because.
Ingredients:
1 lb ground turkey
2 cloves garlic, minced
1/2 yellow onion
1 tsp dried oregano
1/2 tsp salt
1/2 tsp pepper
Directions:
In a bowl, combine turkey, garlic, and use a grater to shred onion into burger. This is a key step for creating juicy burgers. I use a box grater and finely grate the onion over the meat so all the juice goes in.
Add oregano, salt, and pepper. Use your hands to mix!
Form into patties, using 1/5 og the total meat dpending on size you want. They will shrink once cooked.
Heat a large cast-iron skillet with 2 tbsp avocado oil over medium heat, and once hot, add burgers.
Cook for 5 minutes, flip, then turn the heat to medium low. Cover for the next 5 minutes so the inside cooks. Repeat until all burgers are cooked.
Add burgers to bun with lettuce, onion, and guacamole.