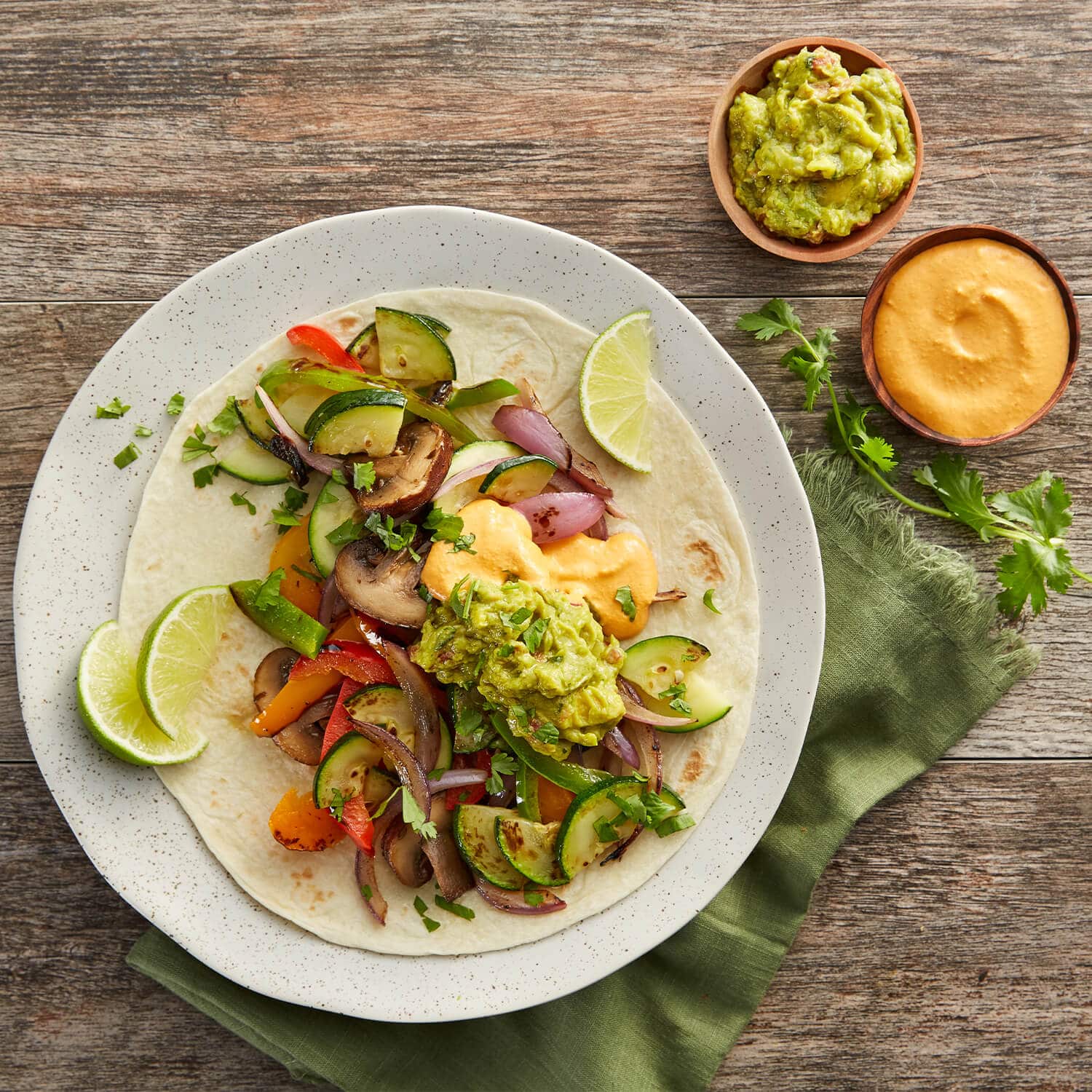 Veggie Fajita
Who said veggies have to be boring! This recipe is a great way to incorporate all your favorite vegetables without losing any of the flavor. Combine all veggies in a skillet, season and brown, then wrap in warm tortilla and add a dollop (or more!) of your favorite Good Foods dip! We recommend the Good Foods Queso Dip and Good Foods Chunky Guacamole.
Servings: 4-6
Prep Time: 15 minutes
Cook Time: 15 minutes
Ingredients:
1/2 tablespoon olive oil
1 red onion thinly sliced
1 each green, red and orange bell pepper, thinly sliced
1 zucchini squash, sliced
2 garlic cloves, minced
8oz portabella mushrooms sliced
Fajita seasoning (see our homemade recipe below)
Flour tortillas
Garnish: Lime and fresh cilantro
Homemade fajita seasoning:
1/2 tsp each: chili powder, paprika, cumin, garlic powder, onion powder, salt, black pepper.
Directions:
Heat oil in skillet over medium heat. Add onion and peppers and sauté approximately 10 minutes or until veggies soften and begin to brown.
Add in zucchini, mushrooms, garlic and seasoning. Sauté for another 5 minutes.
Top tortillas with veggie mixture, squeeze a wedge of lime juice, dollop with Good Foods Queso Dip and Good Foods Chunky Guacamole, and sprinkle on fresh cilantro.