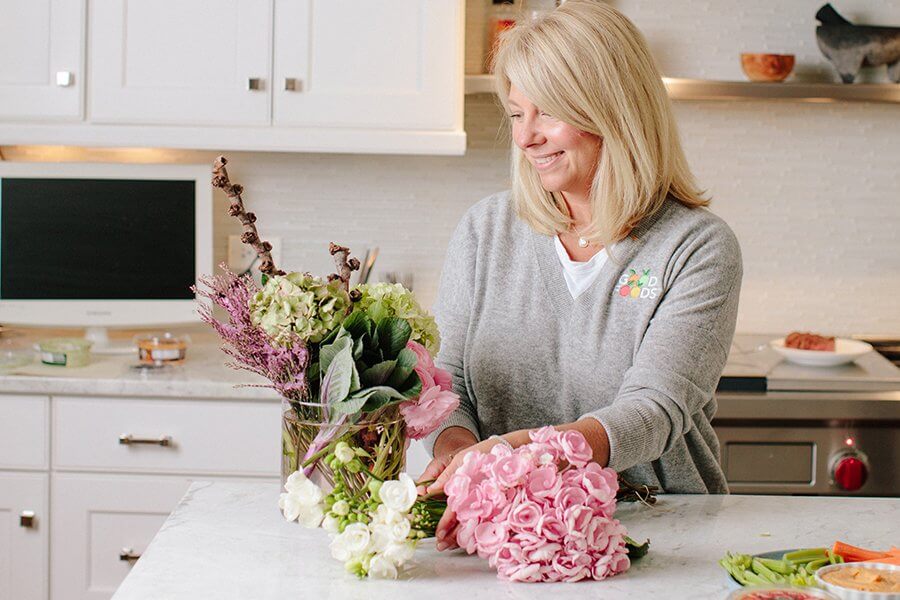 Fresh Sights, Scents and Tastes: Pro Hostess Tips
Summer makes me think of all things fresh! Abundant fresh produce sections, overflowing gardens with fresh herbs and flowers you can smell from afar… It's this blooming landscape and warm weather that naturally provides the perfect backdrop for outdoor entertaining. Even an impromptu gathering can be made elegant with simple floral arrangements and local, fresh foods.
Take advantage of your farmers market to create the perfect tablescape; all you need are fresh flowers and produce to create a beautiful setting for your home.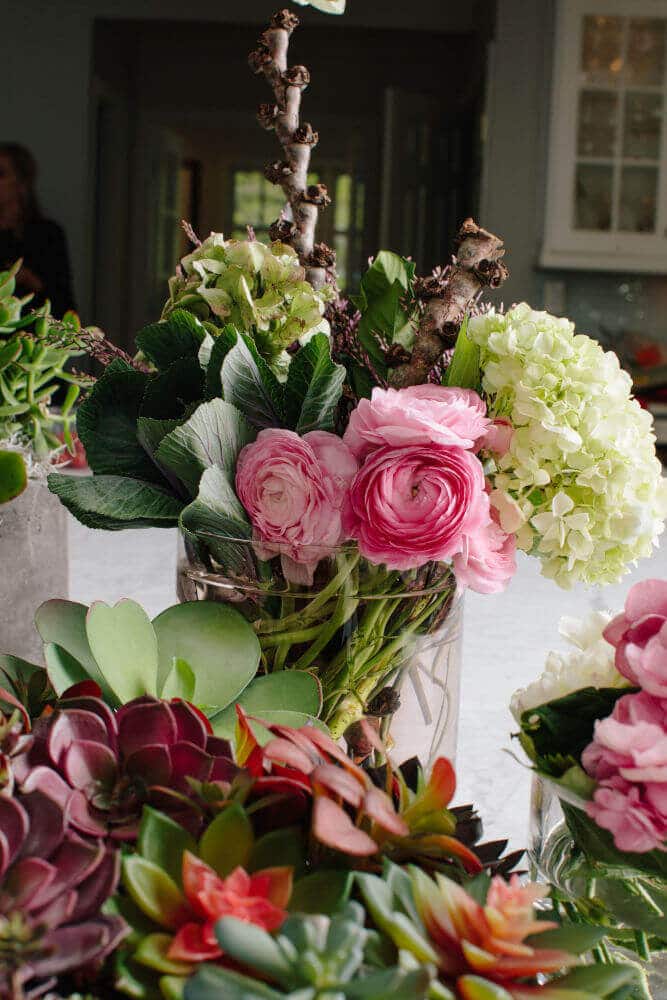 Here are my tips for choosing flowers:
Pick your vase or container first 

Size of vase will dictate how big, small, tall or low your arrangement is

Find the freshest flowers available 

To test freshness, a flower should be firm to the touch. If you give them a slight shake and a lot of pollen or petals fall off, it's a good indication the flowers are old.

Keep it simple

I find that choosing different flowers all in the same color family works very well (and looks professional!)

Cut your stems on an angle

A 45-degree angle creates the best water uptake so your flowers will last longer
When selecting your flowers, I always like to visualize how I am going to use them. If I am having a dinner party, I may use the same flower clustered in a lower vase and use three of them that can be displayed along the length of the table.
If I am serving cocktails and hors d'oeuvres, I may opt for one larger arrangement that creates more of a focal point, which can also double as a food display if you're short on space. I love to work quickly when flower arranging, keeping it simple by making freehand types of arrangements without the use of foam or tape.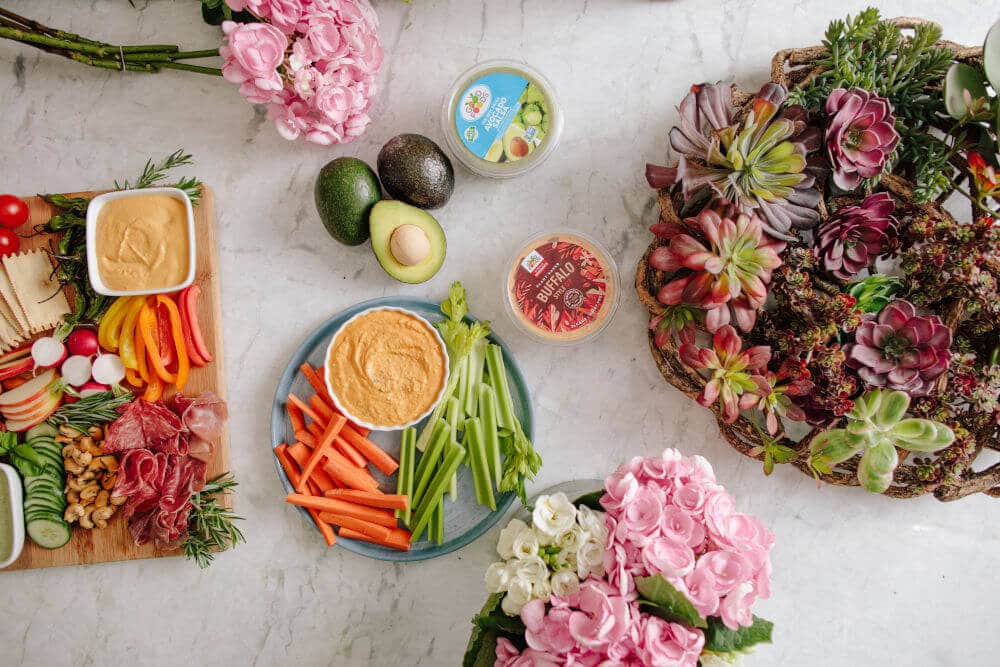 Once you've finished your arrangement and ready to entertain, get your Good Foods plant based dips and veggies out! I love how a simple floral arrangement paired with a colorful fruit/veggie tray and Good Foods plant based dips turns a kitchen island or outdoor table into a delicious, inviting way to entertain.
Life can be busy, but you can make your summer parties a success by keeping arrangements simple and fresh!
Written by: Heather Penn