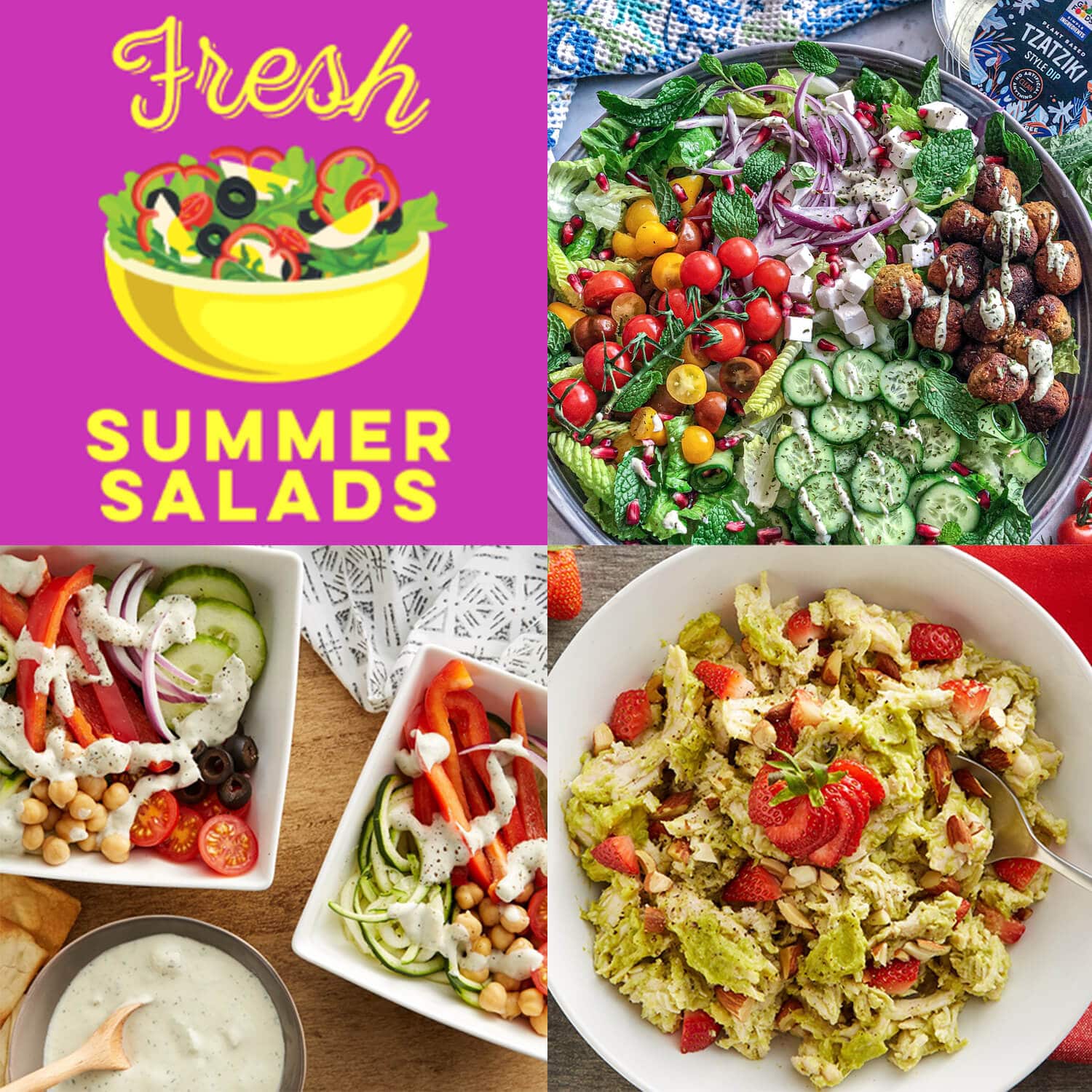 Summer Salads
We're sharing our favorite summer salads featuring Good Foods dips that are light, bright, and GOOD-for-you to enjoy! Take a trip to the Mediterranean with a Falafel Tzatziki Salad from our friend @NaturallyZuzu and a Greek Power Bowl that will serve up some energy during those long summer days by the pool. We've also got a fun variation on Chicken Salad that subs mayo with avocado!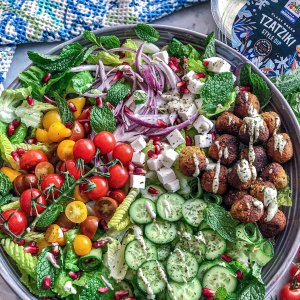 Let this salad transport you to the Mediterranean, all while staying in your backyard. Our friend @NaturallyZuzu created this beautiful, bright Tzatziki Falafel Salad using Good Foods Tzatziki Style Dip that we hope you'll try!

Chicken salad is a staple of Summer, and everyone has their favorite variation of it. We've come up with our own and shredded chicken, avocados, almonds and sweet strawberries combine to make the summer dish you've been craving! This recipe is a perfect combination of light and flavorful, with small switches such as substituting mayo for Good Foods Avocado Mash to save time AND calories!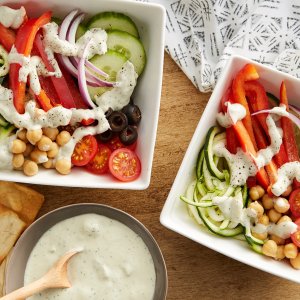 Zucchini, cucumber, black olives, chickpeas, and more combine to make a colorful, texture-rich meal! With cucumbers and fresh herbs, Good Foods cashew-based Tzatziki Style Dip makes the perfect topper for bringing out those extra veggie flavors. Power up with this recipe and use that extra fuel to spend more time outside with friends and family!
Are you creating beautiful salads this summer? Comment below and let us know!