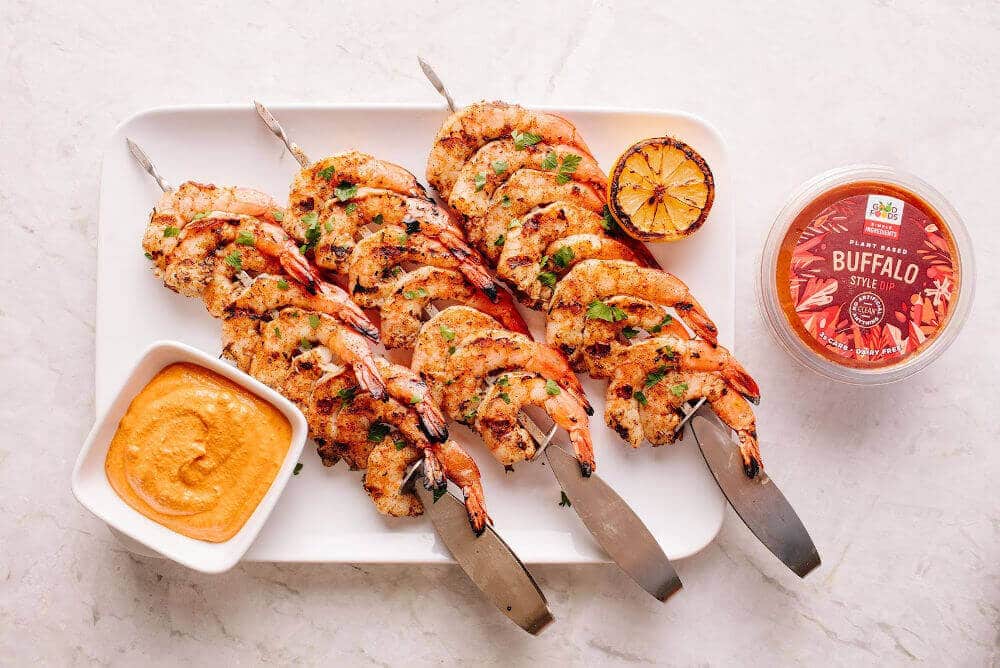 Healthy Eating with Heather Penn
Can you believe that it's the beginning of a new decade? I always tell my children to treat a new year as a fresh start, so a new decade seems even more important to try something new! My family enjoys spicier foods, so rather than typical fried buffalo shrimp, we created these grilled shrimp skewers and paired with Good Foods Plant Based Buffalo Style Dip for an option that's better for you.
Making the switch to simpler, healthier meals doesn't have to be a challenge. No slaving over the stove for hours here, us moms have to be more time efficient than that! That's why Good Foods dips are the perfect duo for a busy mom like me.
I'm sharing one of my family favorites that's easy to make and tastes as good as it looks:
Grilled Shrimp Skewers with Buffalo Dip

Ingredients:
1 pound large shrimp peeled and deveined (you can either leave tails on or remove)
1/4 cup olive oil
1 tablespoons lemon juice
3/4 teaspoon salt
1/4 teaspoon pepper
1 tablespoon chopped parsley
lemon wedges for serving
1 8 oz container Good Foods Buffalo Style Dip 
Instructions:
Place the olive oil, lemon juice, salt, pepper and shrimp in a bowl and toss to coat evenly.
Thread the shrimp onto skewers. Heat a grill or grill pan over medium high heat.
Place the skewers on the grill. Cook for 2-3 minutes on each side or until shrimp are pink and opaque.
Sprinkle with parsley and serve with lemon wedges and Good Foods Buffalo Style Dip.
Pesto Chicken Meatballs with Spaghetti Squash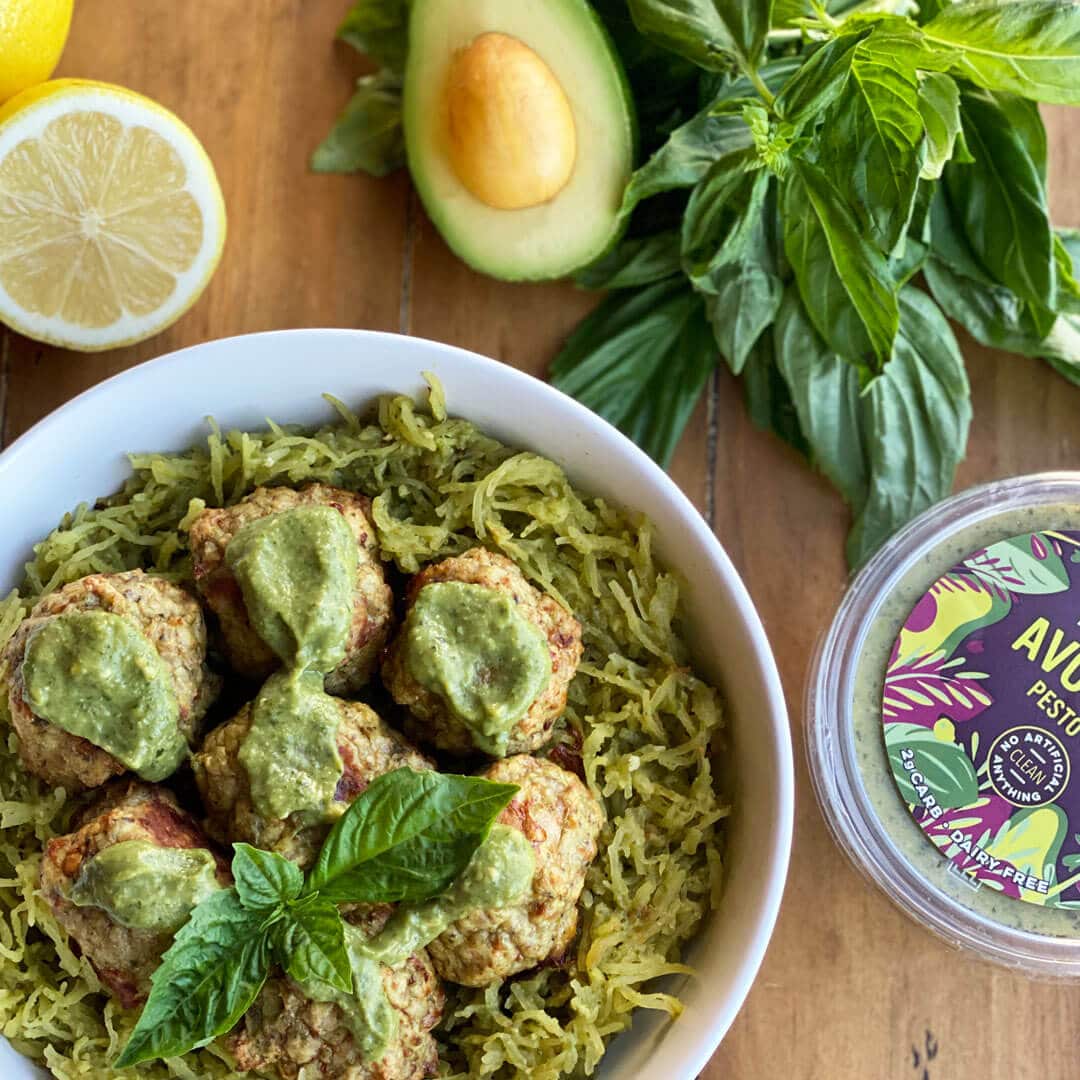 Ingredients:
1 lb ground chicken (or preferred ground meat not too lean
1 Container Good Foods Avocado Pesto Dip
1 egg
1/4 cup blanched almond flour
2 tsp Italian Seasoning
1/2 tsp sea salt
1/8 tsp black pepper
1/8 tsp granulated garlic
Recipe:
Preheat your oven to 350 degrees and drizzle a large baking sheet with cooking spray.
Prepare the spaghetti squash first by slicing long ways and cleaning out the inside of all its seeds.
Sprinkle the inside of the spaghetti squash with olive oil and season with salt and pepper.
Place the spaghetti squash face down on your sheet pan and roast a half hour or until tender on the outer side. While the spaghetti squash is cooking prepare the meatballs.
In a large bowl, combine the ground chicken, ½ container Good Foods Avocado Pesto Dip, 1 egg, almond flour, Italian seasoning, salt, pepper and garlic. Mix with clean hands until well combined.
Tip – when forming the mixture into balls, wet your hands periodically to make them easy to handle. Chicken meatballs are very sticky! Form the mixture into 12-14 meatballs, lightly wetting your hands as necessary.
Place on greased baking sheet 2" apart and bake at 350 degrees for 15-18 mins, or until just cooked through.
Once the spaghetti squash is cooked through shredded the inside into your bowl and mix with the other ½ of the Good Foods Avocado Pesto Dip to lightly coat.
Arrange the meatballs on top spaghetti squash garnish with fresh basil and serve hot!