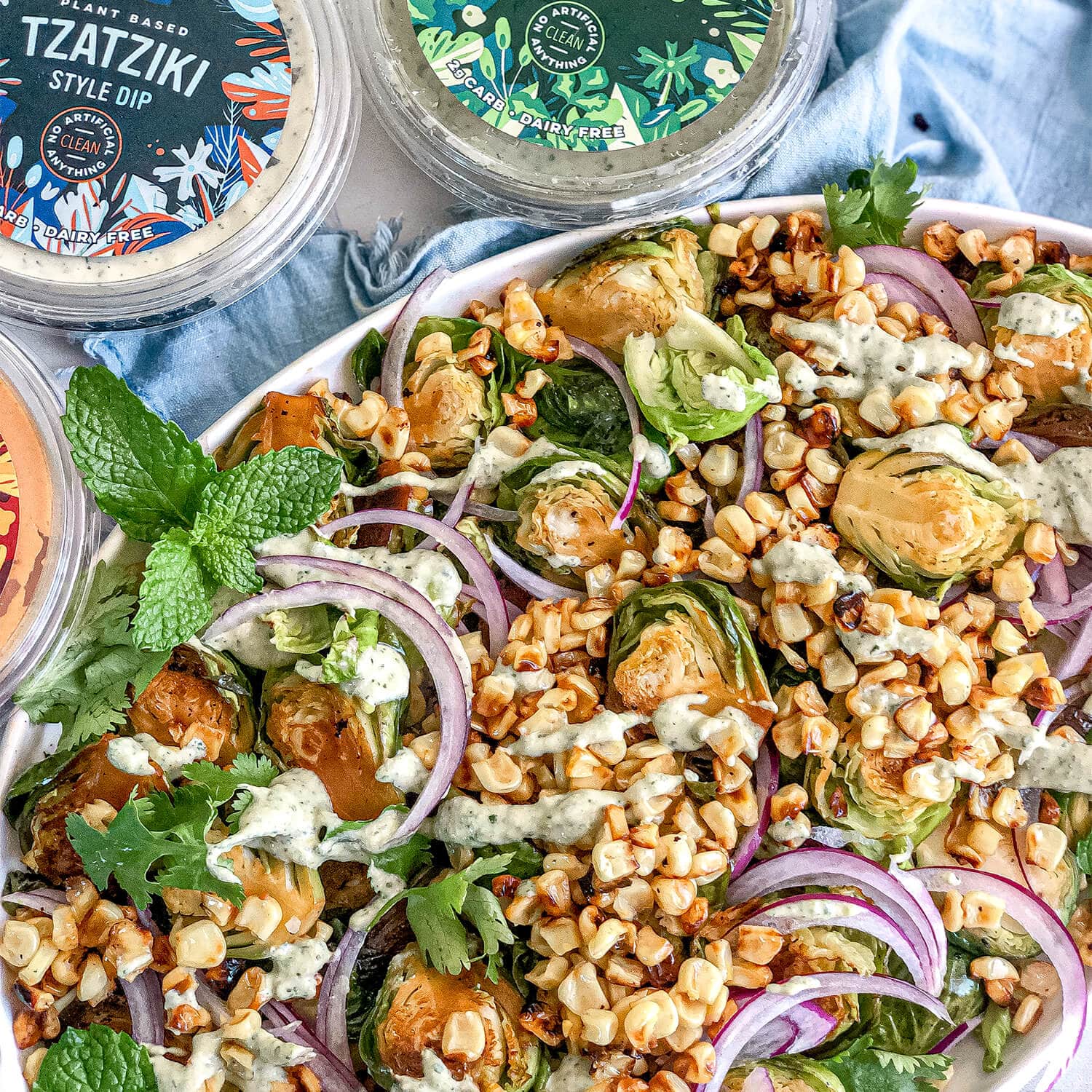 Charred Brussels Sprouts & Corn Salad
Rising temps shouldn't mean rising Postmates bills—especially since dishes made at home are fresh, easy and taste delicious! Need some motivation? We can help! A great recipe to keep in your back pocket is this Charred Brussels Sprouts & Corn Salad recipe from our friend @naturallyzuzu. Just a few key ingredients, some heat, add an easy dressing like our Good Foods Plant Based Cilantro Dip – and voila!
Servings: 6
Ingredients:
1 lbs Brussels sprouts stems removed and sliced in half
3 ears of corn or use 2 cups of frozen corn kernels
3 Tbsp of avocado oil or olive oil
1 medium red onion sliced
1 tsp Cajun seasoning
1 tsp kosher salt
Cilantro – handful for garnish
Directions:
Preheat the oven to 425F
Place brussels sprouts on a baking sheet and drizzle them with 2 Tbsp of oil. Season with kosher salt, cajun spice and toss.
Spread the brussels sprouts in a single layer and roast for 30 min until they soften and begin to char.
Meanwhile, heat a saute pan with 1 Tbsp of oil and cook the corn kernels, stirring them frequently for about 5 min.
Remove the brussels sprouts from the oven and arrange them on a salad platter, add the cooked corn, and thinly sliced red onions.
Garnish with some chopped cilantro and drizzle the veggies with Good Foods Plant Based Cilantro Dip.
Enjoy!