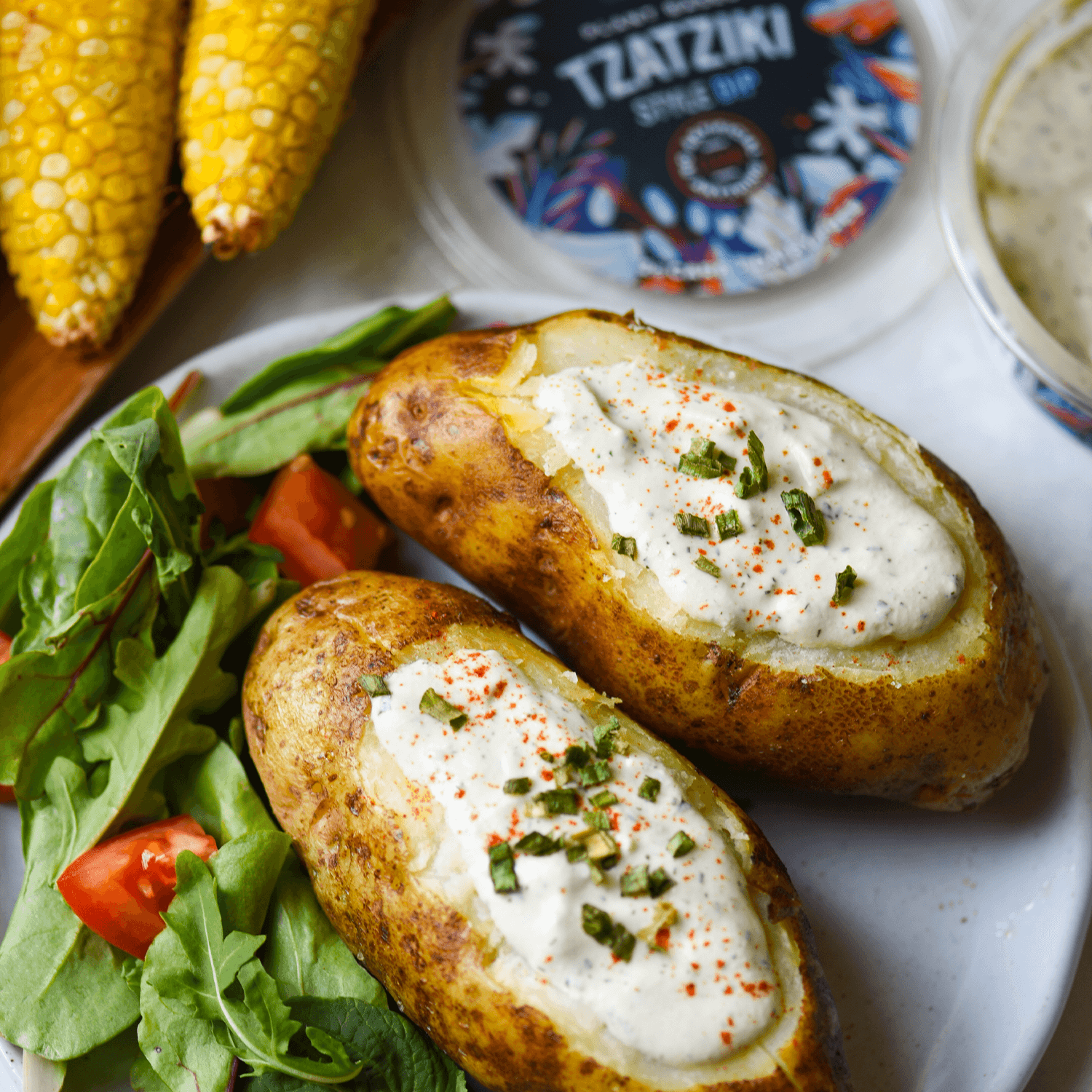 Tzatziki Baked Potato
Ingredients:
5-6 medium sized potatoes
1 container Good Foods Tzatziki Dip
Olive oil
Sea salt
Optional: top with paprika and chives
Directions:
Preheat oven to 425°
Using a fork, poke small holes in potatoes
Rub olive oil and add sea salt on each potato, option to wrap in tin foil
Bake for 45 minutes or until tender. Let potatoes cool for 10 minutes
Top with Tzatziki dip, paprika and dried or fresh chives. Enjoy!